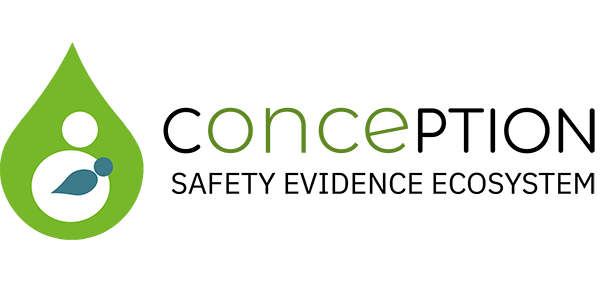 Si è appena svolto ad Amsterdam il Kick-off meeting del progetto IMI2 (Innovative Medicines Initiative) ConcePTION "Building a pan-European ecosystem for generating, monitoring and providing robust information on medication safety in pregnancy and breastfeeding " (durata: 2019-2024).
Il Consorzio, coordinato da Ida Niklson (Novartis) e Miriam Sturkenboom (University Medical Center Utrecht), vede la partecipazione di 88 organizzazioni da 22 Paesi europei tra cui 51 Partner (accademici, di sanità pubblica e appartenenti alla European Federation of Pharmaceutical Industries and Associations [EFPIA]) e 28 Terze Parti.
L'Istituto di Fisiologia Clinica del CNR di Pisa è uno dei partner coinvolti nel progetto e parteciperà alle attività del WP1 "Moving beyond pregnancy registries to enhance our understanding of disease related pregnancy birth/infant outcomes, medication use and safety in pregnancy".
Ogni anno nell'UE sono in gravidanza più di 5 milioni di donne e la maggioranza assume almeno un farmaco durante la gestazione, ma 60 anni dopo il disastro del talidomide sono ancora poche le informazioni evidence-based disponibili sulla sicurezza dell'esposizione al farmaco in gravidanza o durante l'allattamento.
Basandosi sulla crescente consapevolezza del problema e sulla crescita esponenziale e l'innovazione nell'acquisizione e utilizzo di dati digitali sanitari, l'obiettivo del progetto sarà quello di ridurre radicalmente e rapidamente l'incertezza sulla sicurezza dell'uso dei farmaci, creando un cambiamento di paradigma nel modo in cui vengono generate e diffuse le prove sugli effetti del farmaco in gravidanza e durante l'allattamento al seno.
Il Consorzio fornisce un approccio olistico senza precedenti perché mette insieme le competenze cliniche e di farmacovigilanza, inclusi gli effetti a lungo termine, con quelle delle aziende EFPIA che raccolgono sistematicamente, analizzano e riportano i dati di farmacovigilanza sui loro prodotti commercializzati.
Additional partners by country: AT: BBMRI-MUG, Biobanking and BioMolecular ResourcesResearch Infrastructure – ERIC BE: Bionotus, European Forum for Good Clinical Practice, Provinciaal Instituut voor Hygiene, The Synergist, CH: Arcades Sage-Femme, Groupement des sages-femmes indépendantes vaudoises, Registre Vaudois des Malformations, Division Autonome de Genetique Medicale, Universite de Geneve, University Hospital Geneva, University Hospital Lausanne, Pharmacology service, Pharmacometry unit, University Hospital Lausanne, Service of Obstetrics CZ: Masaryk University DE: Leibniz Institute for Prevention Research and Epidemiology, Merck Kommanditgesellschaft auf Aktien, Otto-von-Guericke University, Malformation Monitoring Centre Saxony-Anhalt Medical Faculty, Univeristy of Leipzig, Universitatskinderklinik Mainz, DK: Ellegaard Göttingen Minipigs A/S, Hospital Lillebaelt, Novo Nordisk A/S, Odense Universitetshospital, University of Aarhus, University of Copenhagen ES: Fundación para el Fomento de la Investigación Sanitaria y Biomédica de la Comunitat Valenciana, IDIAP Jordi Gol FI: National Institute for Health and Welfare FR: Centre Hospitalier Universitaire de Toulouse, Institut National de la Santé Et de la Recherche Médicale, Registre des Malformations Congenitales de la Reunion, Rennes University Hospital, Department of Neonatology, Universite de Bordeaux HR: Klinicka bolnica Sestre milosrdnice, Klinika za djecje bolesti Zagreb IE: European Institute for Women's Health IL: Jerusalem (Ministery of Health), Teva Pharmaceutical Industries Ltd. IT: Agenzia regionale di Sanità, Alma Mater Studiorum - Università di Bologna, Consiglio Nazionale delle Ricerche – Institute of Clinical Physiology, Università degli Studi di Ferrara, University of Florence, University of Messina MT: Malta Congenital Anomalies Registry NL: Academisch Ziekenhuis Groningen, Elevate, Orcion, PHARMO Institute, Rijksinstituut voor Volksgezondheid en Milieu, Teratology Information Service networks, The European Medicines Agency, Ttopstart, NO: University of Oslo PL: Poznan University of Medical Science, Dept of Medical Genetics, Wroclaw Medical University SE: Karolinska Institutet, Stockholms Lans Landsting SW: University of Lund TR: Izmir Katip Celebi Universitesi UK: Covance Laboratories Ltd., Eli Lilly and Company Ltd., Health Service Executive, Dept of Public Health, St Finbarr's Hospital, Medicines and Healthcare products Regulatory Agency, Pfizer Ltd., Public Health England, St. George's Hospital Medical School, Swansea University, The Newcastle Upon Tyne Hospitals NHS Foundation Trust, The University of Manchester, University of Bath, University of Dundee US: AbbVie Inc, Bristol-Myers Squibb Company Corp.

The ConcePTION project has received funding from the Innovative Medicines Initiative 2 Joint Undertaking under grant agreement No 821520. This Joint Undertaking receives support from the European Union's Horizon 2020 research and innovation programme and EFPIA.
Referente scientifica:
Anna Pierini
Istituto di Fisiologia Clinica – CNR
email: Questo indirizzo email è protetto dagli spambots. È necessario abilitare JavaScript per vederlo.