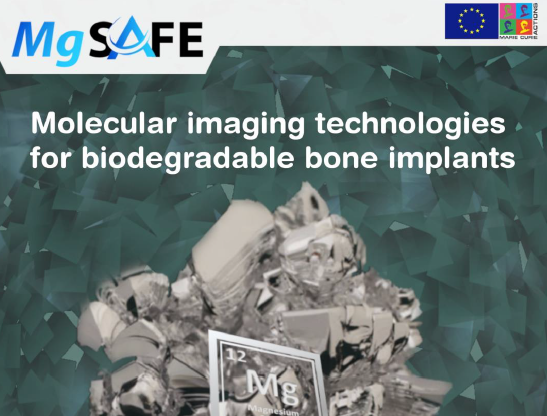 The online workshop " Molecular Imaging Technologies for Biodegradable bone implants" will be held on 16 and 17 December . The event is organized by the Institute of Clinical Physiology, with the patronage of the Scuola Superiore Sant'Anna and the University of Pisa (Department of Pharmacy), as part of the European project H2020 ITN-ETN MgSafe, for the study of new combinations of imaging technologies for bio-absorbable bone implants.
The workshop represents a training opportunity for Italian and European PhD students interested in deepening their knowledge on recent applications in the field of diagnostic imaging techniques, in particular molecular imaging.
Particular attention will be paid to the diagnostic imaging technique based on Positron Emission Tomography (PET), which will be presented by renowned experts in the sector with in-depth studies on technical bases, applications in the field of regenerative medicine and oncology, development of PET tracers, with related clinical and new radiological applications. Participation and registration are free; PhD students and colleagues interested in obtaining an enrolment certificate will be required to pass an on-line test at the end of the workshop.
Download the complete program here .
Download the event poster here
For info contact the scientific secretariat: This email address is being protected from spambots. You need JavaScript enabled to view it.